Date: 20th February 2020
Times: 7:30 pm - 9:00 pm
Location: Pendle Heritage Centre
Now you might have thought this talk was about the Industrialisation of Hapton but somehow gremlins interfered so Brian Jeffery will start this  talk on Altham by briefly outlining its history from the time of the Norman Conquest. At that time, life within the township revolved around the industry of  farming and the pastime of hunting. Industry, as we know it, started in the 18C.  Its subjects are the roles of water and coal in the industrialisation of Altham and the part played by Altham Corn Mill.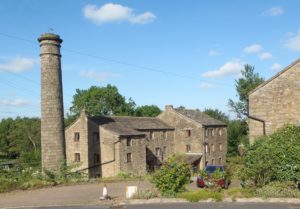 After the introduction, this illustrated talk of 97 maps, diagrams and photographs focuses on the 13C Altham Corn Mill and its later relationship with the famous Peel family. Both the mill and the Peels played an important part in Altham's 18th – 20C industrial development.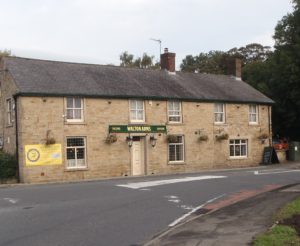 It takes a step back to the 1760's to introduce the arrival of steam power to Clayton-le-Moors and the intense commercial rivalry that developed in the 1780's between the families of  Lomax of Clayton and Walton of Altham and Nelson. Despite losing the legal dispute in an out-of court settlement, the situation was saved by a very clever move by the Walton family. This involved the building in the 18th century of a wooden bridge over the River Calder and many miles of 2ft gauge horse-drawn tramway. It also involved the harnessing of Altham Corn Mill's ancient leat, a tunnel under the 1755 Blackburn to Addingham Turnpike and many waterwheels.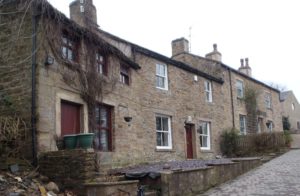 It was all change in 1801 with the opening of the Leeds and Liverpool Canal from Burnley to Henfield, the digging of the Hargreaves' Coal Company's last deep mine in Altham, the huge discovery of clean water for Accrington and the rebuilding of the 1776 Altham Turnpike Bridge in 1927.
Banner Image: Altham Church. Attribution: Brian Jeffery