Date: 19th October 2019
Times: 9:00 am - 4:00 pm
Location: Pendle Heritage Centre
Unfortunately this trip has had to be cancelled due to lack of numbers. We may run it at a later date. Keep your eye on the website next Spring.
Well, our Spring trip was a success so come and enjoy another  trip with the Friends, just over the border, to Halifax, home of Shibden Hall (as featured recently on television), a beautiful half timbered hall dating back to 1420.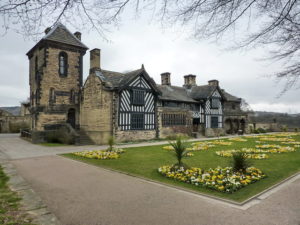 We will then go into Halifax in time for lunch and a visit to the recently restored Piece Hall, once  the centre of the Halifax cloth trade and the adjacent Calderdale Industrial Museum.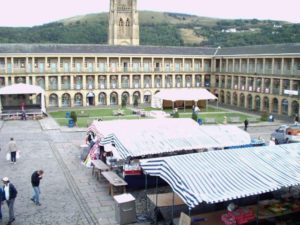 There will be plenty of time to explore the town and maybe visit the 12th century Minster (who would have thought that Halifax had a Minster!) before returning home in time for tea, or maybe tea and cream scones in Halifax!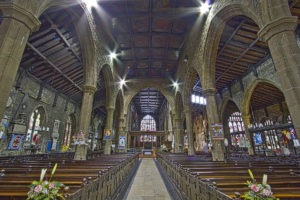 The cost for the trip is £19.00 which includes the coach travel and entrance fees.  Please contact Georgina Bentley either by phone (01282 436369) or email(georgina.bentley@hotmail.co.uk) before 19th September 2019 to book your place. This should make for a really interesting day.
TIME… Approximately 9 30am – 4pm.  To be confirmed later.
Pick up point: To be confirmed later.
Banner Image: A merry bunch of day trippers last year in Hull. As you can see David is auditioning for the Pirates of Penzance. Attribution: Roger Grimshaw.