Date: 8th September 2018
Times: 10:15 am - 3:00 pm
Location: Pendle Heritage Centre
A different Archeological Activity – Surveying and Levelling a Barn
This replaces the usual walk.
Calling all would be Archaeologists:  come and learn how to survey a building and do levelling and develop your Archaeology Skills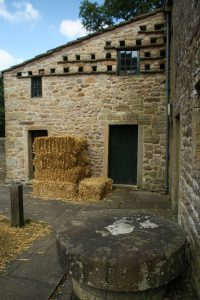 Limited Numbers Only – First come first served basis
Ten places are available for those who wish to take part in learning and carrying out surveying and levelling at the Barn at Cockshutts Farm, Heyhouses, Sabden.
All materials provided. Come dressed appropriately for the weather. Plenty of water, packed lunch.   Stout shoes/boots adviseable, no trainers. It may be uneven underfoot.
One of the reasons we are surveying the barn at Heyhouses is to start to record local architecture whilst it still exists.    In some areas near us for example, the Yorkshire Dales, many barns have become dwelling houses or fallen down.
The barn on our banner heading is the the inside of Great Coxwell Barn Oxfordshire, looking east from inside the main porch. It does not seem too dissimilar to the barn at Wycoller.  (Attribution Motacilla)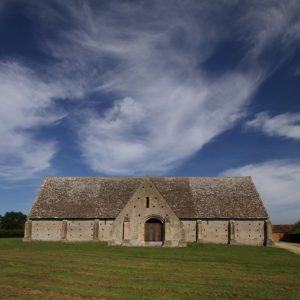 Alternative Activity
If the weather is inclement we will meet in the Green Room at the Heritage Centre and do some Post Ex. Work from Calf Hill.
Contact gw@gayle-victoria.com, directions will be sent later.