Date: 23rd March 2019
Times: 10:15 am - 3:00 pm
Location: Pendle Heritage Centre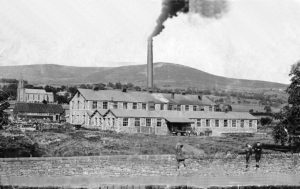 To the late 18th century calico printers of Heyhouses, abundant clean water was the most precious commodity in the world. How did they manage their water supplies?
Do join us on a landscape archaeological detective story with a lively discussion afterwards. This is another opportunity to hone your archeological and observational and topography skills.
Meet at PHC in the back of the Cafe at 10.15 or earlier if you want to beat the Rossendale lot to the bacon butties.
If the weather is inclement we are in for a treat in the Green Room where Brian will give us a talk on Heyhouses and Calico Printers 1780 – 1930.
Wrap up suitably for the weather with stout boots or wellingtons, the latter may be better on this walk if the weather has been especially wet. Bring a packed lunch.
Distance: About two miles
Terrain: Flat no stiles.
Leader: Brian Jeffery