Date: 26th January 2019
Times: 10:15 am - 3:00 pm
Location: Pendle Heritage Centre
Meet 10 15 – 10 45 am in  the back room of the cafe at the Heritage Centre.
Bring lunch and a warm drink.
Suitable clothing and  footwear for the weather. The walk is on public paths but the going is likely to be variable and may feel quite exposed.
This walk will be a circular route from Blacko up towards Admergill Pasture and is unlikely to exceed four miles.
There will not be a an organised wet weather activity.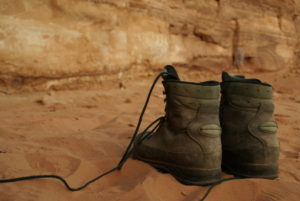 The prehistory walks will aim to make the most of the low vegetation and absence of leaves that gives a better view of the topography.
Leader Alex Whitlock.
Banner Image: Near Craggs, Attribution Alex Whitlock