Date: 8th April 2020
Times: 10:00 am - 12:00 pm
Location: Pendle Heritage Centre
There is a bound to be a blackbirds nest somewhere around Pendle Heritage Centre, the pay off for this is the  lovely song of the male blackbird that you will hear when you come and help Andrea and the gang in the Heritage Garden.
Any support at all in the garden will be much appreciated, its for two hours only, once a month although you would be welcome to put in more time. Every little helps to make the garden look better in the growing and  flowering  season which means that you will get a good sense of satisfaction from seeing the 'fruit of your labours'.  You can always dodge the April Showers by spending time in the Garden Museum.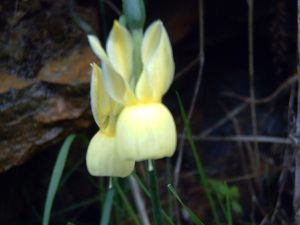 Just turn up at 10 am suited and booted with a willingness to take part, that's all you need.  You might enjoy a convivial lunch in the cafe afterwards.
Remember Audrey Hepburn?  This is what she had to say about gardening  "To plant a garden is to believe in tomorrow".
Banner Image: Blackbird's nest. Attribution: Manyman