Date: 18th April 2018
Times: 10:00 am - 3:00 pm
Location: Pendle Heritage Centre
Come and meet Andrea and the gang 10am – 3pm, but don't feel you have to stay all day.  As we are now in April we may well be seeing  the April Showers that help to make the North of England so green.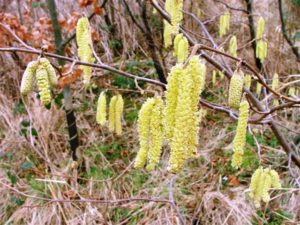 They say that working in harmony with others especially in beautiful surroundings can only be good for you.
Looking at the spring flowers and greenery according to a relatively recent study – well, it did say looking at beautiful things… enhances levels of happiness.  So come along and see beautiful images in the garden, that you have also helped to create.
We also have illustrated talks and walks in the lovely Lancashire countryside and dare I say… beautiful people in our Friends of Pendle Heritage group! And by contributing to keeping the garden in order, you will be a real friend to the Heritage Centre.
If it's one of those cool April days you can enjoy a hot bowl of soup in the cafe or bring your own lunch.