Date: 16th May 2018
Times: 10:00 am - 3:00 pm
Location: Pendle Heritage Centre
Come and join Andrea and the gang in the May gardening session in the Heritage Centre Garden.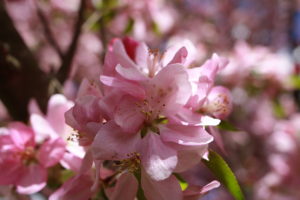 We should be seeing the May blossom drifting across the grass and pavements and roads. What did our parents and grandparents say to us youngsters?   "Cast not a clout 'till May is out", so be prepared for anything – you may even need suncream!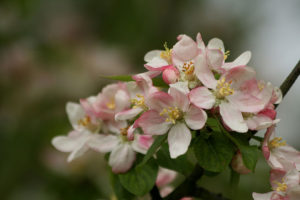 Come and help us to get the garden ready for summer so it is fine form for the 40th Anniversary celebrations, the Open Gardens week and our Lancashire Themed Heritage Day. Everyone welcome, you don't have to stay all day, but if you do you might want to enjoy a delicious salad in the cafe or bring a packed lunch.
And did you know?
Okinawa, Japan, is one of the world's five blue zones, where life expectancy is unusually high. In Okinawa, inhabitants live according to the concept of "ikigai" otherwise known as a reason for living. And as we know this could mean anything.  Often they do not retire but remain active in their community until their eighties and nineties.   Would it be too much to say that working in a beautiful garden for the benefit of the community would be our ikigai at Pendle Heritage….?!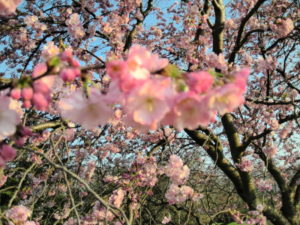 Banner image: A Cherry Tree near Millenium Gardens:mattbuck