Date: 20th June 2018
Times: 10:00 am - 3:00 pm
Location: Pendle Heritage Centre
The love of gardening is a seed once sown that never dies – Gertrude Jekyll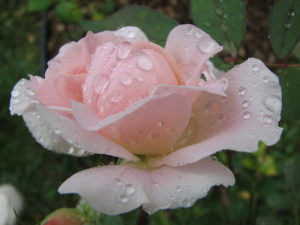 Meet Andrea and the gang at the usual time,  we hope that you really may need suncream today.   A delicious salad lunch in the cafe would be nice or bring your own. Don't feel you have to stay all day.
Things should be buzzing in the garden by now and there should be flowers aplenty.   How will the sweet peas be faring on the newly created willow wig wams built by our own volunteers?
The red rose on the banner heading (Attribution: Cannedcat) is in honour of our Lancshire themed Heritage day on June 3rd.
And this is what Francis Bacon (not sure which one!) had to say about gardens  "God Almighty first planted a garden. And indeed, it is the purest of human pleasures".
Or you might prefer  Douglas Adams quote,     "Isn't it enough to see that a garden is beautiful without having to believe that there are fairies at the bottom of it too?"