Date: 20th February 2019
Times: 10:00 am - 12:00 pm
Location: Pendle Heritage Centre
It's the first session of the year, so easy does it, wrap up warmly to avoid strains from cold muscles.  Andrea and the gang will be dusting off the hoes, spades and trowels in order to get the garden in fine fettle for spring and summer.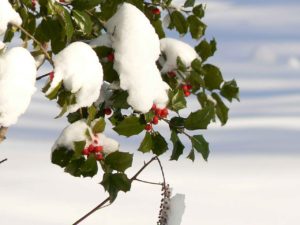 Come and join them, everyone welcome.
If you want to visit the cafe they will be sure to have warming bowls of soup or a hot meal.
At this time of year it's cheering to remember Claude Monet's colourful and luscious landscapes, this is what he had to say  about his garden. "My garden is my most beautiful masterpiece".
Banner Image: Snowdrops Lothersdale Churchyard. Attribution:
T. Green