Date: 12th March 2019
Times: 2:30 pm - 3:30 pm
Location: Pendle Heritage Centre
Dr Graham Kemp will entertain us from his wide range of knowledge about the history of this famous Castle.   For us Pendle folk it looms large in our bygone history as the place of the Lancashire Witch Trials and also as the place of the death of local people.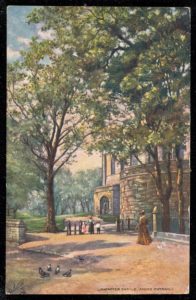 Lancaster castle is one of the oldest stone built castles in the country, built in 1093 and possibly on the site of a Roman defensive fort,  it was in an excellent position to view the town and the defend the river crossing.
Graham will entertain us with tales of other people involved in the history of the castle – John of Gaunt,  Duke of Lancaster and other dukes and kings along with their polar opposite the debtors and prisoners. It has housed the longest working Crown Court in the country.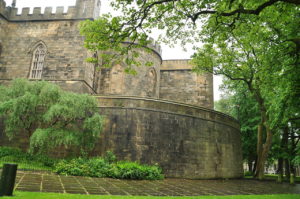 There is over a  thousand years of heritage, history, justice and incarceration,  for over eight hundred years it has been a prison.  Its hard to imagine how George and Elizabeth Youngson coped with the conditions and their situation. They were two children convicted of stealing forty seven shillings and ninepence and would have been sentenced to the death penalty had they not been transported to Australia.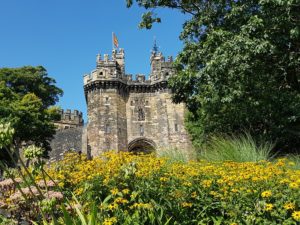 Come along and listen to Graham unpick this rich tapestry of our Lancastrian heritage
Banner image: Lancaster Castle and Priory. Attribution: Lupin