Date: 3rd July 2018
Times: 2:30 pm - 4:45 pm
Location: Pendle Heritage Centre
If you are interested in local heritage then this is a chance not to be missed, come and  see a live theatre performance by Alarum Theatre.

A double bill of theatre, poetry and music to whisk you back to the days of World War II when a shortage of crews to keep the working boats going brought a new breed of boater to the canal. Young women, later nicknamed the Idle Women, took on the challenge of managing a pair of 72′ narrow boats and 55 tons of cargo, and this show brings their stories to life.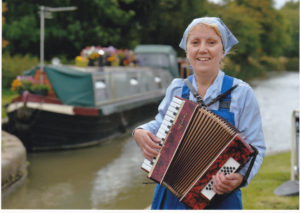 Come and enjoy Isobel's War (Kate Saffin) and Idle Women and Judies (Heather Wastie) as they follow the routes worked by lesser known women including Nancy Ridgway who worked on the barges of the Leeds & Liverpool Canal from 1944 to the end of the war.
The reviews of their shows reveal their success  "A powerful reminder of the crucial role women played in keeping the country running during the war"    "Both women are exceptional storytellers, their performances brimming over with personality and linguistic virtuosity" (London City Nights 2017)  "Idle Women of the Waterway Waterways makes a delightful evening and if you find this show is coming to a canal near you then make an effort to catch it!" (London Grip 2017). They have also appeared on BBC Countryfile.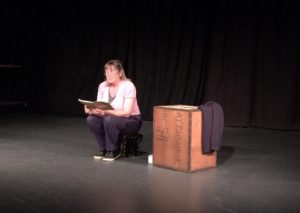 Tickets are on sale in the shop at Pendle Heritage Centre.  Price £6 – no concessions. This is an amazing price for a live theatre performance!

Here is the link for anyone who would like to prebook a ticket:    https://www.eventbrite.co.uk/e/idle-women-of-the-wartime-waterways-pendle-heritage-centre-tickets-46519084835. (Price £7 06p)

For those who aren't keen on internet booking they can also take reservations to pay on the door by email to tickets@alarumtheatre.co.uk or phone 07976 818959.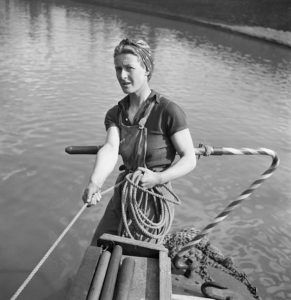 See their website at https://alarumtheatre.co.uk
And did you know? that apparently the IW in the title of Idle Women also represents the IW in Inland Waterways