Date: 8th May 2019
Times: 10:00 am - 12:00 pm
Location: Pendle Heritage Centre
Well, the daffodils will have died back now and May blossom will be drifting over the grass and pavements and Andrea and the gang will be busy trying to help the garden staff of Pendle Heritage Centre get the Heritage garden into shape for Summer.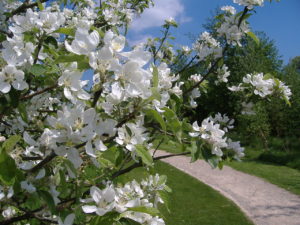 Why not come and join them? 10-12mid day and have lunch in the cafe afterwards or bring a packed lunch.
Everybody benefits: you, the rest of the team, the people who see the result of your efforts and Barrowford community at large.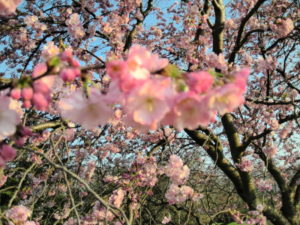 Alfred Austin was very right when he stated that   "The glory of gardening: hands in the dirt, head in the sun, heart with nature. To nurture a garden is to feed not just on the body, but the soul".        It is a glorious thing to be able to physically carry out the tasks and enjoy the fruits of one's labour.

Banner Image: Pommier en fleurs. Attribution: Reme Jouan.