Date: 14th August 2019
Times: 10:00 am - 12:00 pm
Location: Pendle Heritage Centre
The garden should be buzzing with bees and in full bloom still and hopefully attracting lots of butterflies.
Come and help to make a difference to your local heritage by giving a few hours of your time once a month.  Meet Andrea and the gang 10am for a couple of hours.
Tools provided, bring a kneeling mat.   Enjoy lunch in the cafe afterwards or bring your own sandwhiches.
This is what Alice Sebold has to say about gardening…"I like gardening. It's a place where I find myself when I need to lose myself".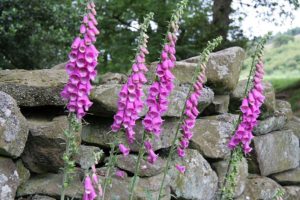 Banner Image: Buddleia and Butterflies Courtesy of Jim Bleak