Date: 10th July 2019
Times: 10:00 am - 12:00 pm
Location: Pendle Heritage Centre
Meet Andrea and the gang outside the Barn at 10am.  Tools provided, bring a kneeling mat, just in case.
The garden should be in full luxurious bloom now and you can give a hand to get it ready the the Friends big summer event – Summer, Flowers and Voices where the garden can be shown in all its summer finery.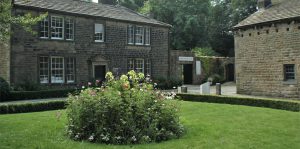 Some complimentary wise words..
A garden is always a series of losses set against a few triumphs, like life itself. – May Sarton
The lesson I have thoroughly learnt, and wish to pass on to others, is to know the enduring happiness that the love of a garden gives. – Gertrude Jekyll
Banner Image: Attribution: Joe Midgeley