Date: 12th June 2019
Times: 10:00 am - 12:00 pm
Location: Pendle Heritage Centre
It's only two hours and your input could make a lot of difference to the surroundings of Pendle Heritage Centre.
It is said that "Gardening adds years to your life and life to your years". (Unkown) In addition to  extending your lifespan your help will be greatly appreciated by visitors, members of Foph and the gardening group and also  the local population who pass through the area.
Tools provided, bring a kneeling mat and you might want to bring some lunch or you might fancy a nice salad in the cafe afterwards.
Did you know that Monet once said ….. "I perhaps owe having become a painter to flowers".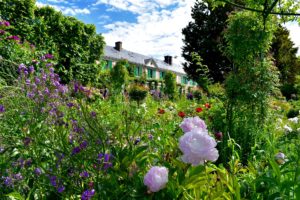 Banner Image: Attribution: Audrey, Pennsylvania