Date: 20th July 2020
Times: 4:00 pm - 5:00 pm
Location: Pendle Heritage Centre
Latest news from Emma in the Heritage Garden.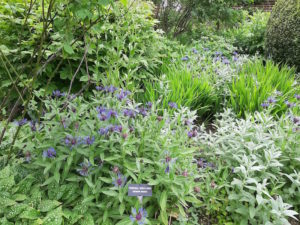 The spring display as well as fruit blossom have been and gone already. It has been a good year for the veg patch so far, much better than this time last year when the weather had been good for nothing but slugs. I have some nice crimson flowered broad beans coming and the peas are also growing well.
At the moment the cornflowers are the main highlight though it is a bit of an intermittent time. The Roses should be out fully in the next few weeks. The delphinium in the kitchen garden is also full of bud.
Keep watching this space for more news and hopefully before long we may be able to see the garden for ourselves.
All images attributed to Emma Walker.