Date: 10th August 2019
Times: 10:30 am - 3:30 pm
Location: Pendle Heritage Centre
Meet 10 30am at the National Park Centre Malham BD23 4DA. We aim to car share from there.
The walk is about 3 miles, there may be steep up and down slopes and it will be rocky in places and slippy if wet.  Stout boots are the best option. There will be some ascent and descent but not too strenuous and some stiles.  Dress for whatever the weather throws at us.  It can be very cold even in summer or the opposite of course – its Yorkshire! Bring a packed lunch and drinks.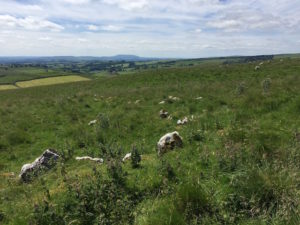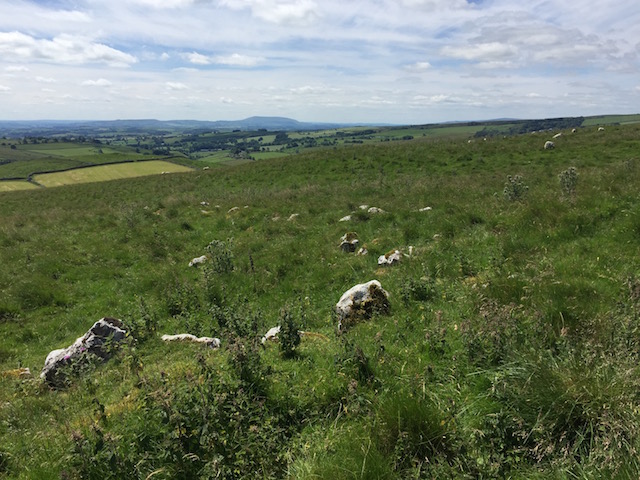 Finishes about 3pm.
It is essential to book, contact info@foph.co.uk
If you require a lift we will meet you at the Barn at the Heritage Centre at 9 15am.
Stridebutt Edge is a high limestone terrace with a most interesting complete IA settlement, complete with enclosures and hutments. See if you can spot the 60ft diameter double circle and a stone passageway. The birds eye view enables us to see a famed distant hill, its local to us however, as well as the nearby lynchetts, mediaeval field patterns and scattered field barns.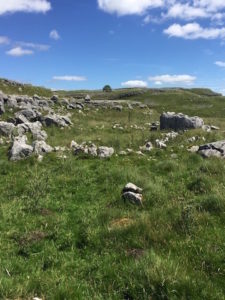 The landscape of the Yorkshire Dales is dominated by limestone and it always seems a shock when it is remembered that is was laid down during the Carboniferous Period some 340 million years ago, whilst the area was drifting somewhere near the equator. Compressed sea creatures and corals built up into the grey/white rock and distinctive formations we are so familiar with today.   However, humans have also left a particularly rich historic environment. Mesolithic, Neolithic, Bronze and Iron Age, Mediaeval and more recent people have all left their mark in one way or another whether this is via prehistoric settlements, Iron Age and mediaeval field patterns or lynchets or an abundance of artefacts and thousands of kilometres of stone wall. They are all traces of what was commonly thought to be, by some, an area devoid of historical remains. Man has excavated the rich mineral resources of lead, coal and limestone through the ages.