Date: 20th August 2021
Times: 2:00 pm - 4:00 pm
Come and join us for a pleasant stroll around the Higham area as we tread where others have trod, hundreds of years ago. From Kiln Lane across to Foxen Dole Lane taking in a laithe farmhouse along the way and looking at the significance of various tracks and boundaries, some of which may go back to mediaeval times. Come suited and booted for the weather.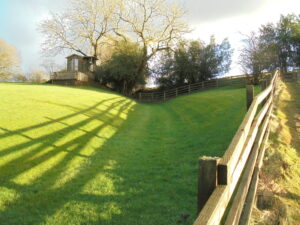 Approximately 2miles, some stiles. May be uneven underfoot, long grass. No major hazards. Starting from Kiln Lane.
Meet 2pm        Park at or behind the Village Hall.
All types of archaeologists, interested people and non members welcome.
We aim to look at the former vaccary of West Close situated to the south of Higham. This forms part of our research to look at the vaccaries in Higham and also locate The Fence, which is where the deer were located until the early part of the sixteenth century.
We hope that you will be able to join us.
Walk Leader: Ian Rowley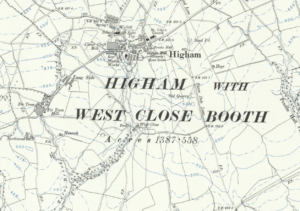 For further information contact info@foph.co.uk. If you are not sure re the weather contact 07779506499.
Banner image:  Higham Area.   Attribution: I Rowley