Date: 11th February 2020
Times: 2:30 pm - 3:45 pm
Location: Pendle Heritage Centre
Victorian ballad singer and Lancashire dialect enthusiast Jennifer Reid is putting together a Lancashire Dialect Reading Group in Pendle. Jennifer will give a short talk including singing, clog dancing and archival oral history recordings to introduce you to the material. The group is inspired by Nelson local Paul Graney, who collected and preserved a large range of Lancashire folklore and music history.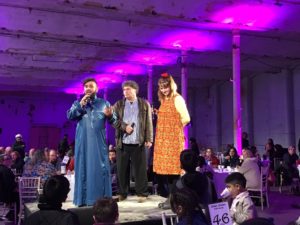 As part of the Pendle Radicals strand of the wider Pendle Hill Landscape Partnership project which is unfolding over four years in Pendle, Jennifer will be leading a Lancashire Dialect Reading Group meeting monthly and taking the group for visits to the Paul Graney archive at Manchester Central Library. The group will begin as a reading circle, with dialect material drawn from the localities represented by the groups members. As the project develops, the group will have chance to translate their favourite Standard English poems and even write their own if they feel brave enough!
Visits to local industrial and cultural heritage sites are envisaged and there is scope for two shared events to showcase the group's written, orated and translated poems. This reads rather wordy but all it really is is meeting up, sharing the poems we know and love, with the chance to write your own on the table. Enjoy a relaxed, convivial atmosphere with your neighbours,facilitated by a world-class ballad singer.
Even if you may not at first be interested in joining the group come along and listen to Jennifer's gutsy and ebullient performance, it s a joy to see someone young so involved in our Lancashire heritage and in preserving it for the future.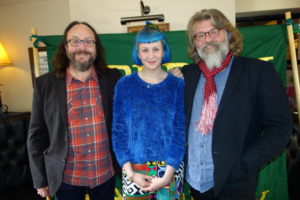 Cost £2 including refreshments.
Don't forget to pay on exit from the car park. It's free for the first hour, thereafter 50p per hour.
Credits: All images see Jennifer's website JenniferRead@weebly.com