Date: 20th January 2022
Times: 7:30 pm - 9:00 pm
Location: Pendle Heritage Centre
A Happy New Year to all, let us hope there is good health and success and a measure of joy and contentment for everyone.
From the early 1800's the mill towns of North East (NE) Lancashire were booming after huge influxes of people from the dales and the countryside who arrived seeking the better wages that were available. The north was the birth of the industrial revolution and helped to spear head forces that changed the world, capitalism thrived but the price was paid by ordinary people, our forbears. Unfortunately living conditions were dire, houses were built rapidly and close together and became slums, hundreds of people were crammed into tenements and two up two down terraced houses could contain up to four families. Nutrition was poor and food was adulterated. Clean drinking water was unavailable to the masses, animals were slaughtered at street corners or on the backstreets. People found it difficult to walk down the streets as they were mired in mud, rubbish and sewage.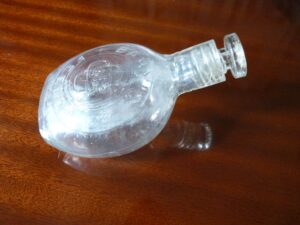 As a consequence of this cheek by jowl living and lack of cleanliness, mortality rates soared due to diseases such as cholera, typhoid, tuberculosis dysentery, scarlet fever. In Manchester mortality rates in 3rd Class streets were 68% greater than those in 1st Class streets according to Engles who accused the bourgeoisie of 'social murder'.   NE Lancashire of course would have had many more 3rd class than 1st Class streets. Infant mortality rates were sky high due to a variety of factors.
Clearly something needed to be done and various Public Health Acts some of which resulted in 'Municipal Socialism' helped to save many lives.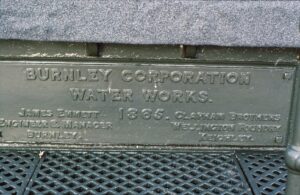 We are pleased to welcome back a very popular speaker Denise North who will tell us of a Century of Health of the local population.
Admission: Members £3.00  Non-members £4.50                  Car Park free for first hour, then 50p per hour thereafter.
Banner Image: Burnley's first water supply – The Shorey Well now by the Old Grammar School. Originally it was located on Shorey Bank near the old Burnley College, near the river Brun.  Attribution: Denise North.