Date: 9th May 2021 - 30th June 2021
Times: 12:00 pm - 7:00 pm
Most of us will by now have experienced the the joys of vaccination.. who would have thought we would be so pleased!. We have had good weather, started a programme of walks and are looking forward to more walks and activities as we reach the end of spring and summer returns and the year progresses.
We are still hoping that in the autumn speakers who we booked last year or newer speakers can still entertain us with various aspects of our rich heritage all in keeping with the new norm of government guidelines.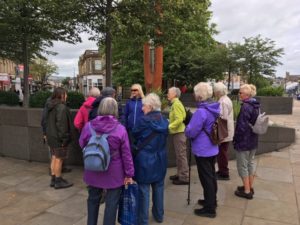 You may remember we had booked Roger Martlew to talk about the Celtic Cowboys, the cattle ranchers of Iron Age Britain. Lancashire Wildlife Trust were coming to talk about their work. Peter and Barbara Snape were bringing us Cotton Town Chronicles with music and poetry which fitted nicely with Stephen Irwin's talk on the Cotton Famine. A talk on Mediaeval Bridges by Chris Hudson was also in the pipeline along with Andrea Smith's Pendle in Particular. At Christmas we would have had the joy of listening to Sue Allonby's Christmassy Tales.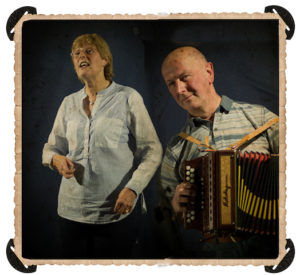 It looks very much like our Residential Trip to Northumberland will take place now in Spring 2022, however, perhaps the social situation will allow us to have a day trip in late Autumn. . Our trip to the Himalayan Gardens and Sculpture Park near Ripon has also been rearranged for next Spring when the azaleas will be at their best.
PAG have made a start on the Roman Road Project in walking over the site of the putative road along the public footpaths to familiarise themselves with the topography. Further activities including in depth surveys are planned. The group is working in tandem with the support of Jayne Ashe from Pendle Hill Landscape Partnership (PHLP). If you are an armchair archaeologist look no further, we have plenty of research to be going on with contact info@foph.co.uk. PAG or to be precise a member of PAG has found what may be significant lumps and bumps around the the Higham Area which the group are looking forward to explore, watch this space. We also still have the visit to Ighten Hill Manor in our back pocket.
As you know everything depends on the nature of the pandemic and government guidelines and although we still face the unknown, we know more about the unknown than at this time last year.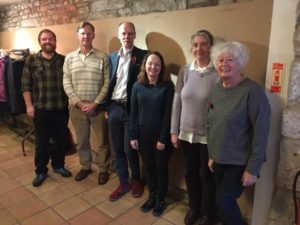 We hope to see you all again at one socially distanced event or another, maybe in the cafe as Pendle Heritage Centre is set to open on May 17th, I am sure you would love someone else to cook you a good meal and equally they will appreciate your badly needed custom. Don't forget the Friends Used Book stall – through the shop to the bottom of the stairs.
We have asked for someone to host Zoom meetings and we still hope that somebody will come forward to help us in this area, just in case we have to resort to Zoom meetings in the Autumn.
Also, is there anybody out there who enjoys totting up columns of figures and handling accounts? as we are still on the look out for a Treasurer. Applicants please form a queue and get in touch with info@foph.co.uk.
Banner Image: Watching the wall of the Heritage Garden being lime mortared at our Summer Event in 2019.  Attribution: Alan Hardman