Date: 25th August 2018
Times: 10:15 am - 4:00 pm
Location: Pendle Heritage Centre
Unfortunately this visit has had to be postphoned due to unforseen circumstances.  We aim to do this at some other time.
Do you fancy a day out in the Yorkshire Dales?
If you are interested in Vernacular Buildings then come with us as we stroll around  the traditional North Yorkshire village of Stainforth.  Houses, cottages, coach houses, stepping stones, tenterfields, barns, schools, farmhouses. pinfolds, bee boles, a vicarage and a Lady's Walk, there is plenty to see. Evidence of ancient ploughing can also be seen in the lynchets in the fields surrounding the village.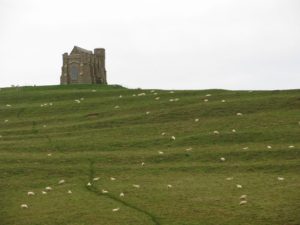 We will also visit nearby Knight Stainforth and if we are lucky see the old Packhorse Bridge.   If there is time and the will on the way back we can visit Jubilee or Victoria Cave, the latter the subject of a talk for the Friends several years ago and a world famous Cave.
Clothes appropriate to weather and as we are walking round the village there is no need for walking boots unless you want to visit Victoria Cave. Bring a packed lunch and plenty of fluids.
We will set off at 10 15am prompt,  from PHC car park. There will be no alternative activity if the weather is inclement.
Please e mail gw@gayle-victoria.com to indicate if you would like to come. We aim to be environmentally friendly and car share and will park on or near the YDNP car park in Stainforth.
NB This activity is not on the usual Calendar.
Come and find out how Cow Cottage got its name, its not a tall story!