Date: 10th November 2018
Times: 10:00 am - 3:00 pm
Location: Pendle Heritage Centre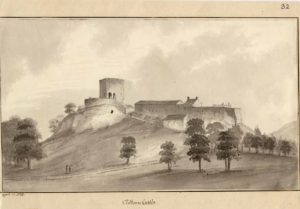 Come with us and learn how to find your way round the  County Archives Office.  Its free for you….  Develop your archaeological skills of research and analysis. Numbers limited 10-12.   Its a two hour group session for Foph.  Don't think you have to go home at the end.
You can stay on as an individual to conduct your own research, they hold Family history records also.  Or we may do a group session on something that the group has been digging recently.    More news later on this.
Be there for 10 am.   Its not far from the train station or parking is available underneath the records office and going through Preston on Saturday between 9-10 should be relatively easy.  (Its near County Hall  –  Bow Lane, Preston, PR1 2RE)
Bring notepaper and pencil – pens not allowed. If you wish to become a member on this day, bring proof of identity – see the website for further details – its free.
We may get chance to see the Mediaeval Court Rolls, texts to do with the area round Calf Hill, Craggs and Heyhouses or indeed anything you wish – if they hold it in stock and we can order it in advance.
Bring your own lunch and drink, there is a room set aside for this or go into town for lunch.   If you need a lift let us know – 9 15 at the Heritage Centre.
https://www.lancashire.gov.uk/libraries-and-archives/archives-and-record-office
If you are interested in booking a place, let me know please, gw@gayle-victoria.com. The strange picture on the banner heading is the bottom of the parchment below and the green string affixing the seal – Euxton Market Charter.