Date: 14th April 2018
Times: 10:15 am - 3:30 pm
Location: Pendle Heritage Centre
We will meet 10.15am in the café for a pre walk talk before a 10 30 start.
Usual clothing and boots appropriate to weather – we might be in for April Showers, plus packed lunch for those who require one.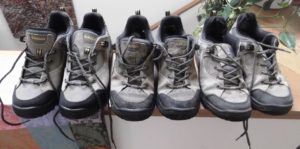 For those of you who require a traditional full English or bacon butty the café doors open at 10am.
This will be a Pre History walk.  This is likely to be a linear walk from the Nick o'Pendle to Barley or Downham depending on transport.  Be aware that it could be very wet and boggy underfoot so be prepared and with suitable clothing and packed lunch too. There could be strenuous aspects to this walk.
We should be back around 3-4 pm if its before 4pm you might want to catch a nice cuppa before the cafe closes. If at all possible we try to car share in the interests of the environment and because parking places in some sites are limited.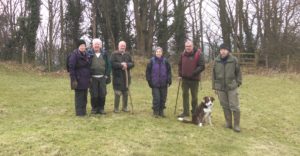 If the weather is inclement we will retire to the Green Room for some post ex work or discussion or research.
See you on the 14th.