Date: 23rd July 2022
Times: 1:00 pm - 3:30 pm
Location: Pendle Heritage Centre
This walk is being held during British Archaeology Week. Its for everyone interested in the delightful hamlet of Wycoller and the surrounding area and the buildings and history of the place.
Apparently the hamlet has its origins in the 10th Century, its main features are the pack horse bridge and Wycoller Hall. There is also an ancient 'clapper' bridge and a clam bridge thought to be around 6,000 years old ie Neolithic in origin.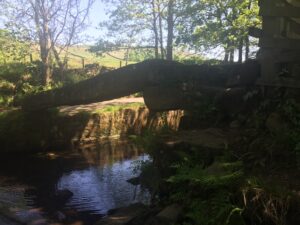 There are a number of very interesting 17th Century houses and cottages and a huge aisled barn thought to date to 1630. There are some interesting boundary stones in the area, which are thought to be medieval vaccary walls.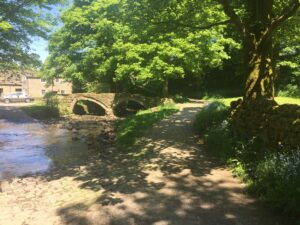 Come suited and booted for the weather and conditions. Mainly flat walking with some uneven ground, possibly a stile or two.
Walk led by David Morris who is an expert on vernacular buildings.
Meet 1 30pm at the Car Park.  For further information contact info@foph.co.uk.
Banner Image: Laitre Hills Cottage, Wycoller