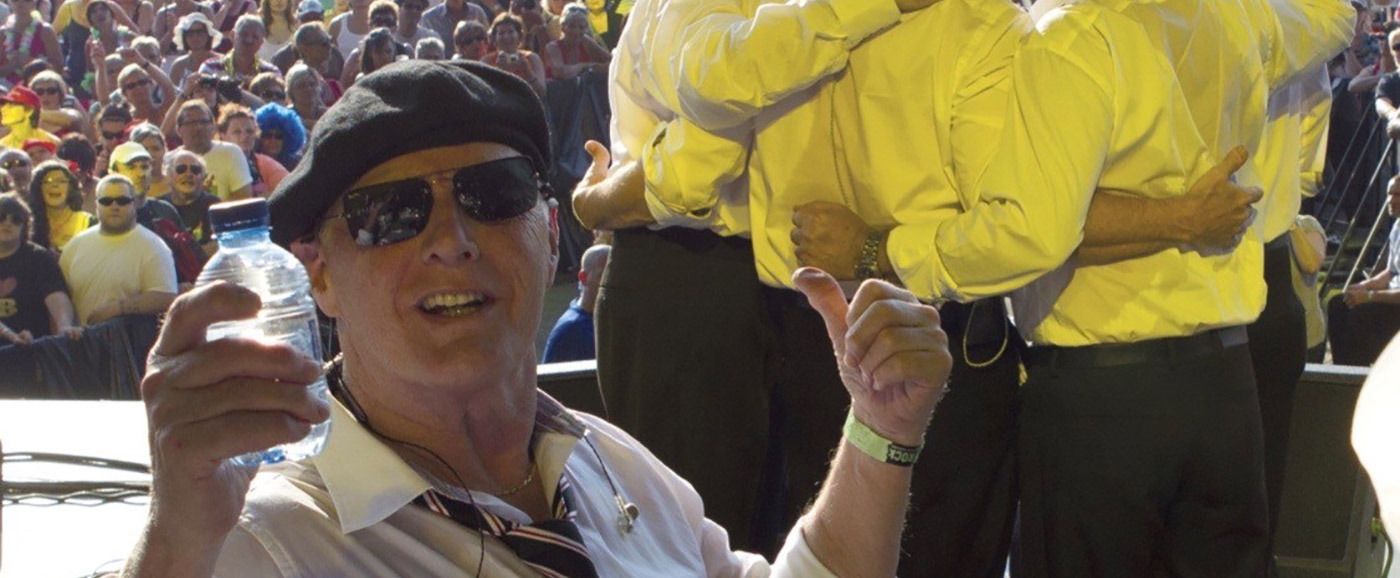 Bobby Elliott
Bobby regularly tours the world with The Hollies and still lives locally. In the family living quarters of his mother's bungalow grocery shop at Pike Hill, Burnley, The Hollies' young powerhouse would drum on a veritable assortment of empty containers. Robert's (Bobby's) Meccano construction set formed the hardware and stands.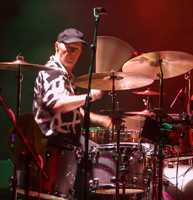 "Swishing my home-made copper wire brushes over the daily newspaper was pretty realistic to my ear back then. I'd play along with drummer Chico Hamilton whilst listening to Gerry Mulligan's 'Nights at The Turntable"
"Set up in front of our Bush radiogram, I would accompany the Benny Goodman Orchestra and be Gene Krupa on a Cadbury's Roses tin with the lid slightly askew. This produced a nice rattling Radio King snare effect.
Whilst at Nelson Grammar School, Elliott paid the princely sum of £2 for his first real snare drum: "Complete with sticks and brushes".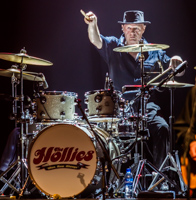 "The following year I borrowed £60 from my Dad to buy a second-hand Premier set, which I later traded in for some new ruby pearl Trixon drums from Barratts of MancBobby Elliotthester". (You can hear that kit, and the Ludwig Acrolyte snare drum on The Hollies 'Stay')
"Desperate to play, I would happily sacrifice my teenage Saturday nights out with the lads by sitting next to the bandstand in the Sefton club, Colne. Towards the end of the evening I'd get my reward. George Buckley, the drummer and bandleader, would sing three Fats Waller tunes. Moving to the microphone, he'd say: 'Come on up Bob!' I would spring onto his vacated drum stool and would be in heaven. Or more precisely: 'On The Sunnyside Of The Street"
"I played in Modern Jazz groups in the Queens pub in Rawtenstall – Jazz Messenger covers and the likes. I was also in The Falcons, playing early Elvis and blues-type stuff.."
"I'd heard of this local kid; Tony Hicks, who had a band called The Dolphins. Tony was a fine young guitarist. I liked his playing. He liked my drumming and I became a Dolphin".
"The Hollies were in need of a guitarist. Their manager approached Tony when the Dolphins were playing at the Oasis. He wasn't interested at first, but the guy was very persistent. Tony eventually said; 'OK – as long as Bob comes along on drums', Eventually, I also joined The Hollies and began making records in Abbey Road Studios, St Johns Wood, in 1963"