Date: 16th April 2020
Times: 7:30 pm - 9:00 pm
Location: Pendle Heritage Centre
This is what Chris Hudson the speaker has to say about his forthcoming talk. "I am passionate about historic engineering, civil and mechanical, primarily driven by a fascination with the Victorian legacy. Engineering heritage of Britain however extends back to medieval times, and who doesn't get excited by the history of Castles, Abbeys & Churches, where the questions we all ask are "how did they build this?" and "how is it still standing!?". Nothing gets built without infrastructure though, and we are fortunate that Roman Roads, Pack Horse trails and medieval bridges still remain today for our generation to witness, appreciate and in some instances still use. Conservation and maintenance of existing historic structures falls within the remit of the Civil Engineering industry today.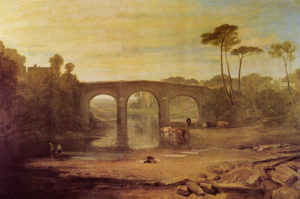 Many Civil Engineers operate as specialists such as bridge designers; however I am a multi-discipline Civil Engineer. Whilst bridge design and maintenance is one string to my bow, I hold diverse industry experience. I use my personal desire to research, learn and knowledge share of vital importance alongside my day to day job as a Designer/Civil Engineer. Working in a sector that includes River Engineering, I often find myself working with bridge structures of many forms including medieval arch structures. My role may entail design focused on maintenance, improvement or protection to extend the life of the structure. Contrary, understanding the mechanics of how a bridge works is of utmost importance be it a stone arch, iron truss, steel beam or a concrete structure".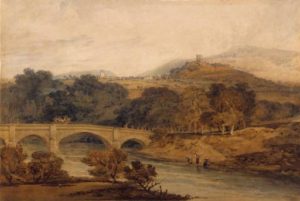 Chris is a Chartered Civil Engineer with over 20 years experience which has included many roles such as as a Highways Designer, Bridge Inspector & Bridge Maintenance Designer. Chris spent some time working for York City Council where he gained experience in respect to Historic Conservation aspects of Civil Engineering.   He now works in the Rivers, Coastal Protection and Marine Sector of the industry.
He is a member of the Institution of Civil Engineers (ICE) and currently sits as Junior Vice Chair for the North West of England and has previously represented his institution as Lancashire Branch Chair.   He also sits on the ICE North West Historic Engineering Group committee representing  Lancashire & Cumbria.  During 2018, the Institution of Civil Engineers bicentenary, Chris has been delivered talks to public groups about Civil Engineering on a diverse range of topics such as Cumbrian Mine Sea Defences, Fleetwood Lighthouses, Preston Dock & Straightening of the Ribble.
Chris is also a STEM (Science, Technology, Engineering & Maths) Ambassador and on the back of all his hard work during 2018, he won the accolade of 'Volunteer of the Year' from the Institution of Civil Engineers North West. In the same year he was invited to attend a reception at the House of Lords on the invitation of Professor Lord Robert Mair, the President of the Institution of Civil Engineers for his substantial commitment to raising the profile of Civil Engineering in the public realm during the institutions bicentennial year.
What a busy person, we are very much looking forward to hearing him talk.
Attributions for all images: Chris Hudson.