Date: 12th November 2020 - 1st January 2021
Times: 7:30 pm - 9:00 pm
Location: The Barn, Pendle Heritage Centre
We are sorry to have to postpone this talk, we hope to re book Stephen as soon as Government guidelines allow us to do so.
The impact of the the Cotton Famine or Cotton Panic between 1861-1865 in Lancashire Mill towns was harsh.  It was the result of a 'perfect storm' caused by over production in the mills at a time of contracting world markets, at the same time baled cotton imports were in short supply due to the American Civil War and speculators buying up stock for storage against better economic times.  This led to a rise of several hundred per cent in the price of raw cotton.
Factory owners were forced to make people redundant and this led to a workforce that had been one of the most prosperous in Britain becoming the most impoverished. Local relief committees set up soup kitchens and granted direct aid. The poorest applied for relief under the Poor Laws and Poor Law Unions this much needed relief lasted until around 1864 when cotton imports were restored. By this time some towns had diversified and thousands of workers were said to have emigrated. It seems that due to the Public Works Act of 1864 local authorities were empowered to borrow money for cleaning rivers, rebuilding sewage systems, landscaping parks and resurfacing roads and probably water treatment works and reservoirs. Some unemployed workers must have found employment in these public ventures.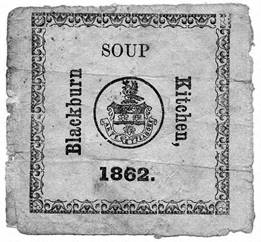 Prior to this for many decades cotton was Britain's biggest import and a dominant force in the economy of the Lancashire cotton industry which had experienced the advent of the Industrial Revolution which brought a  major change in work patterns of Lancashire folk.  From small cottage industries they shifted to factory based production lines which harnessed their labour and time and governed their living and social conditions. This was when the  term 'working class' came into force.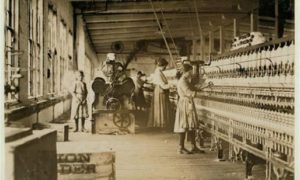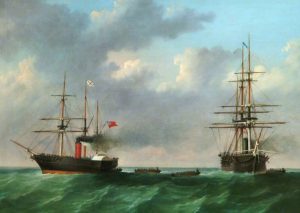 Steve Irwin is the Education Officer at Blackburn Museum and is well placed to talk about and engage our interest in this fascinating subject.
Government Guidelines:  We very much hope that the talk is allowed to go ahead. Further information will be published on our site regarding  social distancing and other behaviours that we need to adhere to.  If in doubt please contact info@foph.co.uk.
Banner Image: Artists impression of the inside of  a mill workers home.