Date: 14th February 2019
Times: 7:30 pm - 9:00 pm
Location: Pendle Heritage Centre
Living in land bound North East Lancashire does not give one an insight into how Lancashire ports originated and developed. We are very pleased to welcome Malcolm Tranter,  a very knowledgeable and experienced local speaker  who will explain how these ports originated and developed and then in many cases declined during the 20th century.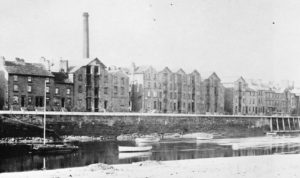 From about 1800, moving goods and people by water was the easiest method of transportation, especially when steam power was introduced. Consequently, many small ports sprang up along the Lancashire coastline. This presentation looks at several of them beginning at Barrow and ending at Preston.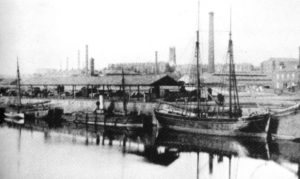 Some, like Storth or Ulverston were very small, but Barrow, Fleetwood, Lancaster and Preston for example, were quite important ports, but could never compete with the likes of Liverpool and Manchester.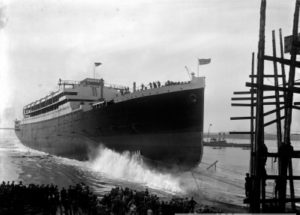 And did you know…….  that the port of Preston goes back to ancient times?  The Ribble has long been used as a means of trade and transport, this is illustrated by the remains of a Bronze Age Canoe and artefacts which included red deer antlers and human skulls. These were excavated by the Dock construction company in the 1880's and are on display in the Harris Museum in Preston.     In the twelfth century a 'Portmote' court met regularly to pass judgement on matters relating to the operation of the harbour. Most likely this was similar to the medieval Halmote manorial court.   The rapid expansion of the cotton industry in the 1800's resulted in a need to expand the  port and most probably as the cotton industry declined so did the port. We are looking forward to Malcolm helping us to fill in the gaps.