Date: 14th September 2019
Times: 10:15 am - 3:00 pm
Location: Pendle Heritage Centre
Come and join us on a walk around the gorgeous scenery of Rimington.  We will be visiting a scheduled monument area which includes earthworks and buried remains of the northern part of Rimington lead and silver mines at Skeleron, together with part of a medieval open field system and three limestone clamp kilns.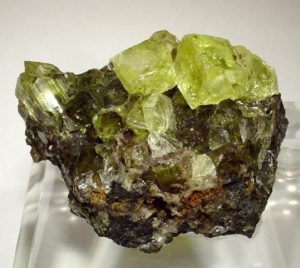 The monument consists of  remains of shafts, spoil heaps, an ore-processing area, a possible buddle where ore was separated, and a rake or prospecting trench. The mine workings are of two periods with later better-preserved features overlying some earlier, more subtle mining features. The mine workings also overlay part of a medieval open field system comprising ridge and furrow cultivation. The clamp kilns lie in a small limestone quarry in the monument's south west corner.
The earliest date when mining began at Rimington is unknown. Other minerals including galena can be found there. Documentary sources first mention mining here in the later 16th century when William Pudsey is reputed to have obtained and perhaps coined silver from the mine.  Legen has it that William is famous for illegally minting his own coins but was pardoned by his godmother Queen Elizabeth I and in Bowland there is Rainsber Scar which is also known as Pudsey's leap after William was chased by soldiers for his crime. In 1656 the ore was tested by an assayer and it was reported that there were 26 pounds of silver to the ton.
Now don't get too excited at this image, its made from calcite which is mined or found in this area, however this was an extremely large piece and after being crafted, more to be found somewhere exotic as in a Pharoah's tomb rather than underground in NE Lancashire.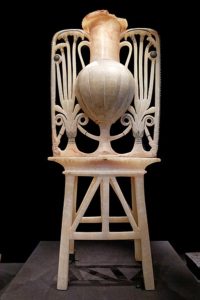 Meet at the Cafe Pendle Heritage Centre, 10 15am. Please inform us at info@foph.co.uk.if you intend to come as we may need to car share.
Packed lunch, stout footwear, dress for the weather.
Terrain: Some ascent and descent but not too arduous.  Reasonable underfoot.
Walk Leaders: Brian Jeffery and Peter del Strother
Banner Image:  The remains of the Rimington lead and barytes mine which operated intermittently over several centuries with the last workings being in the 1950s.  Attribution: David Kitching