Date: 2nd November 2017
Times: 7:30 pm - 9:15 pm
Location: Pendle Heritage Centre
Its time for the return of popular local Quiz Masters John and Anne Dodd!
So sharpen your brains and your pencils!
Teams of four at the ready!
Enjoy that light bulb moment again at our Quiz Night in the Barn at Pendle Heritage Centre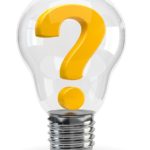 What with a good craic and  warming potato pie supper too, what more could you ask?
Entrance £8 per person includes Potato Pie Supper
Booking at Pendle Heritage essential