Date: 12th December 2017
Times: 2:30 pm - 3:30 pm
Location: Pendle Heritage Centre
Hugely popular local actress Joanne Halliwell reprises the lot in life of a scatter-brained servant with quick wit and a big gob!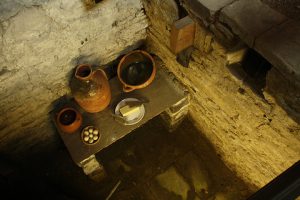 The audience will learn about life below stairs and then just that little bit more!
This is both educational and highly entertaining, so join with us for an afternoon of Christmas Spirit and Good Cheer!
You may have heard and seen Joanne before, however, she has three versions of Betsy and a Christmas version too.
Join us for some real Christmas Spirit and Sherry and Mince Pies too!
Members £2 50  Non Members £4 00        Sherrry and Mince Pie £1 50